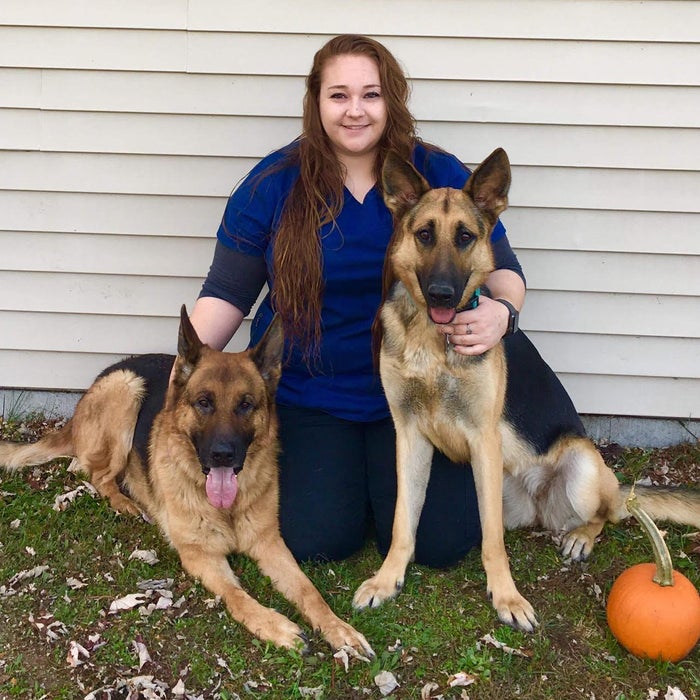 MiKayla
Licensed Veterinary Technician
MiKayla grew up on a small farm in Midland, Michigan, where her family kept everything from dogs, cats, and rabbits to horses, goats, chickens, and pigs. Helping animals to live happier, healthier lives has been a part of MiKayla's nature ever since her earliest days, and she simply can't imagine doing anything else! She's now a proud member of Mayfair Animal Hospital's Veterinary Technician team.
MiKayla attended Baker College of Flint as a member of the Veterinary Technology program. When she needed to complete internship hours to supplement her coursework, she found herself here at Mayfair Animal Hospital—MiKayla has been a member of the clinic team ever since! Her favorite part of her job is getting to help pets daily alongside a team of talented and dedicated animal-lovers just like herself.
In her free time, MiKayla loves to read, go off-roading, and enjoy the company of her family and pets at home. She and her fiancé, Keith, live in Mount Morris with their three beloved dogs: Diesel, Ranger, and Rebel.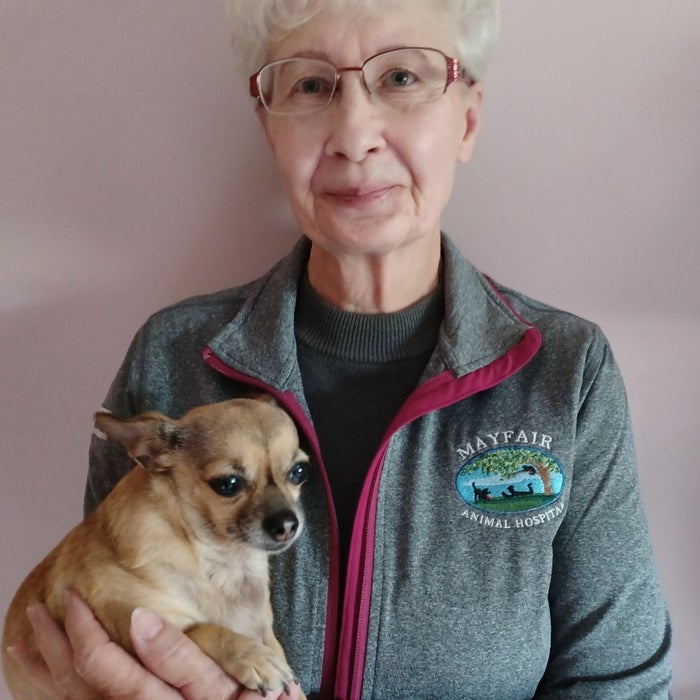 Vicki Licensed Veterinary Technician
Vicki is a 1994 graduate of Macomb Community Veterinary Technician Program.
She returned to Macomb Community College where she taught the Veterinary Technician Program for a number of years, which is a passion of hers-teaching.
Along with her passion for helping dogs, cats and wildlife, birds intrigue her. She began a rescue for unwanted household birds and helped many injured wild birds back to mother nature's home.
She joined Mayfair in March 2021 and absolutely loves it here. She enjoyed working with a staff of dedicated veterinarians, veterinary technicians, awesome veterinary assistants and receptionists committed to animal care.
She resides in Dryden, Michigan with her husband of 40 years along with 2 Chihuahuas (Bandito and Martina), a terrier mix (Rusty), 2 cats (Smokey and Black Magic) and an African Grey Parrott (Seegar).
In her spare time she loves camping, hiking, biking, gardening and anywhere the outdoors can take her.