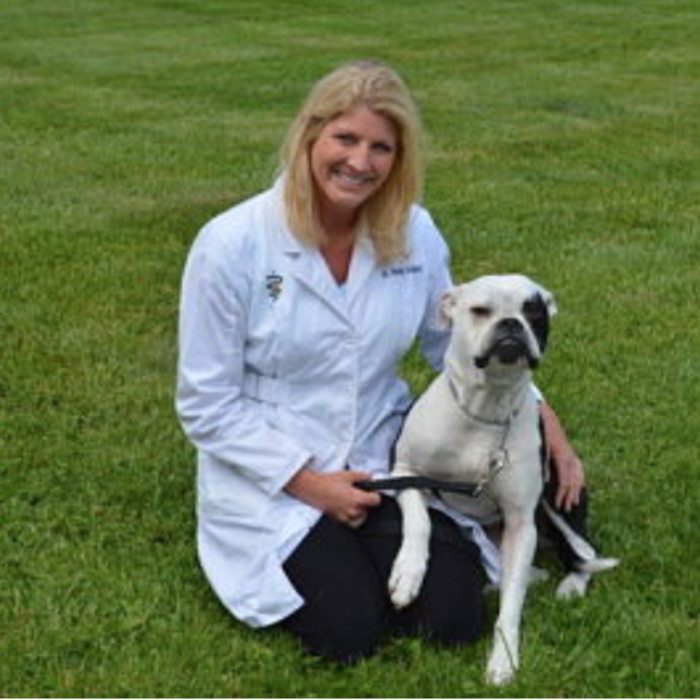 Wendy J. Woodard
DVM
Dr. Wendy Woodard grew up on a farm in Grand Ledge, Michigan, where she was surrounded by dogs, cats, rabbits, horses, chickens, and ducks. Her grandfather is a physician, so she was exposed to the medical field early on in life. For Dr. Woodard, a career as a veterinarian was the perfect combination of her love for science, her fascination with medicine, and her adoration of animals!
After showing horses in the 4-H program and helping her biology teacher on his pig farm during high school, Dr. Woodard attended Michigan State University to receive both her undergraduate degree and her Doctorate of Veterinary Medicine. She graduated in 1993, then began practicing at a companion-animal and equine practice in Metamora. In 1996, Dr. Woodard moved to Frankenmuth and worked part-time in a companion-animal facility before joining the Mayfair Animal Hospital family in 2011.
Dr. Woodard took over ownership duties of the clinic in 2015. She's particularly fond of diagnostics, and never tires of putting together a patient's puzzle pieces to arrive at a treatment plan and resolution. Dr. Woodard also likes the variety that her work brings; every day offers something new and exciting!
In her time away from the clinic, Dr. Woodard enjoys gardening, golfing, biking, waterskiing, downhill skiing in Colorado with her family and friends, cheering on the Michigan State football team, and hiking around the area with her dogs. She has four canine companions: Maddie is a yellow Lab who thinks it's her job to pull large rocks from the bottom of the lake; chocolate Lab Jake was rescued from Mayfair Animal Hospital in 2012; Meg is a high-energy Jack Russell terrier who has something to say about everything; and Sam is a mixed-breed pooch who comes to work with Dr. Woodard nearly every day.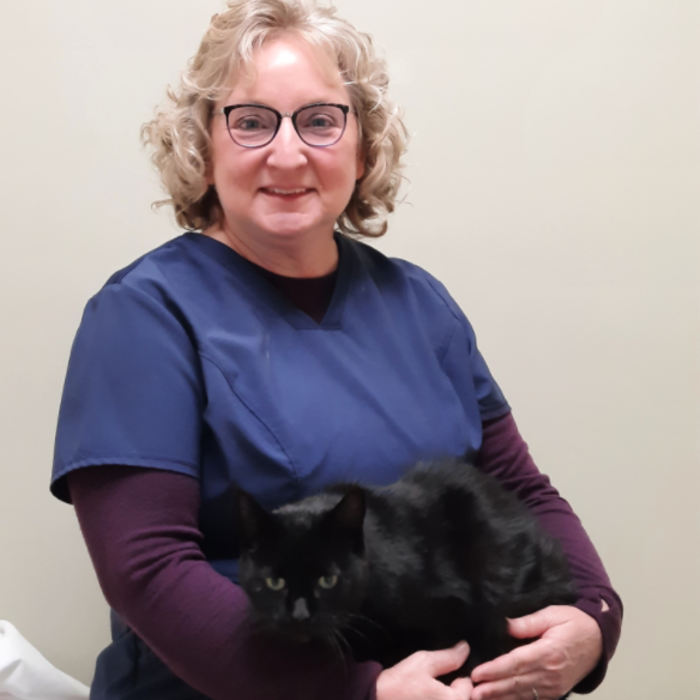 Linda Cadotte DVM
Dr. Linda Cadotte grew up in Warren, MI. She graduated from Michigan State University College of Veterinary Medicine in 1991 and began practicing in Royal Oak.

Before joining Mayfair Animal Hospital she was the owner of a veterinary clinic in Imlay City for more than 20 years. Her special interests are surgery and endocrinology.
Dr. Cadotte resides in Attica with her husband, chihuahua (Cricket), 3 cats (Scout, Goblin, and Gomez) and 20 chickens. In her free time, she enjoys traveling, hiking, gardening, quilting, and reading.